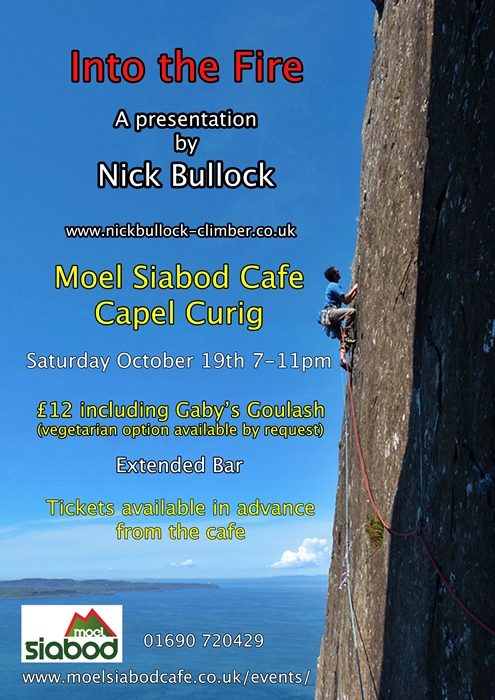 The talk will include a whole host of quirky stories from new routing in Scotland over the last few years. Thin ice tapping and falling and success in New England, USA. An attempt at a new route on the unclimbed North Face of the Himalayan giant Chamlang with the subsequent successful ascent of the unclimbed Hunku. There will be loads of short film clips and music, maybe some mayhem and certainly some bad language!
As you can see there is a bar!
I think most of the technical info for the talk is on the poster above but call the café for any extra info.