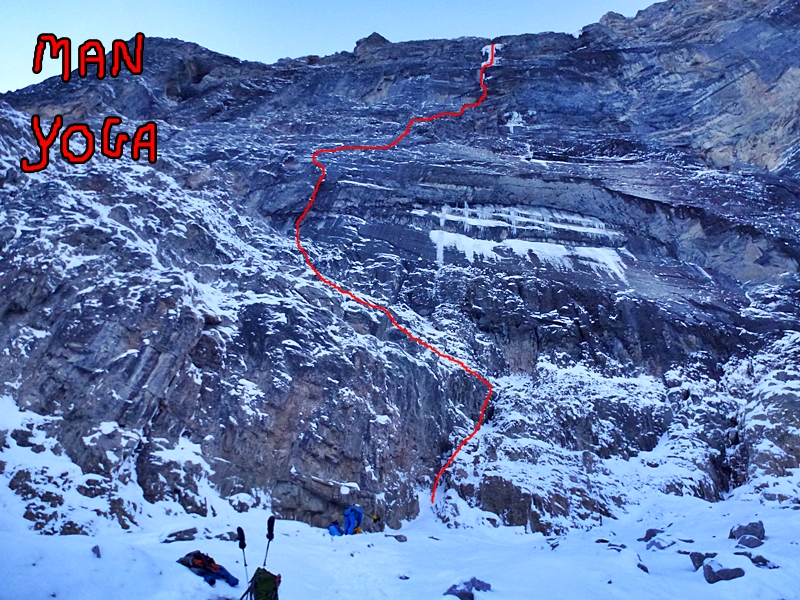 In today's instant online access it's easy to lose some of the adventure, the unknown, the mystery. The forums abound with accusations of spray and hype and grade inflation for recognition. It's true, climbs are hyped sometimes, but I'm pretty sure people generally see through the chaff and appreciate the crafted stoneground at the end of the bake.
If it wasn't for inspirational writing and pictures and films how would we know about some of the climbs and the inspirational people out there?
Thanks to Jon Walsh and Jon Simms for putting up a world class climb in one of my favourite places in the world, The Stanley Headwall and thanks to Joshua Lavigne for filming an ascent of the two Jon's. It was this film and the pictures that inspired me to climb what is a truly great and memorable route.
An account with all the gubbins needed to climb Man Yoga is here from Jon Walsh's website.
A link to  Joshua Lavigne's  film of Man Yoga is here.
For more pictures and Greg's take on the day click here
I would normally lapel all pictures but there are too many and fighting with WordPress is not as much fun as climbing, so here they are, some with, some without captions.