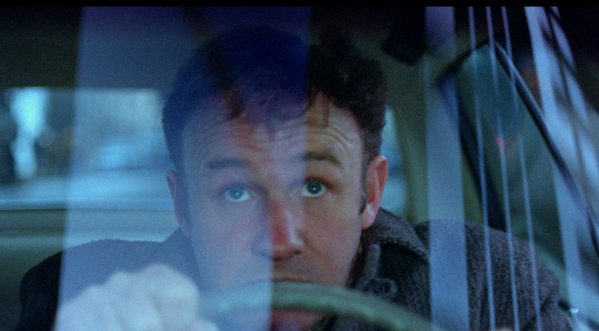 The woman, I guess, was in her seventies. Her hair, which had been straightened and dyed blond, hung in a long bob from beneath a black leather cap which matched her black leather trousers and her black leather boots. She leant on a wooden walking stick while inspecting dirt covered vegetables stacked in pine boxes. Only in New York could pensioners look like rock stars while vegetable shopping. Looking out of the other window in the yellow cab, to my left, The Empire State Building busted from beneath the New York undergrowth, injecting the grey cumulous with a shot of smog. The taxi drive, directly through the centre of Manhattan was, I must admit, a bonus in a whole catalogue of travel fuck-ups.
The evening before, while sitting in the tranquillity of The Canadian Alpine Clubhouse, situated above Canmore in Alberta the realisation that the return journey back to Blighty was going to be near impossible, hit hard. Will Sim and I read, with growing disbelief – the itinerary that Opodo had sold us and we had unsuspectingly hit the buy button on months earlier was crazy. In our ignorance with travelling procedure  while entering the USA from Canada via Toronto and New York we hadn't realised how much time was needed and where the exact location of the airports in relationship with each other were. "Surely they have not booked us on connecting flights from different airports and on different carriers with only a couple of hours to get across New York?" But they had, and this was after they had expected us to successfully navigate an hour's transfer between flights in Toronto where the USA immigrations and border had to be cleared and a visa for entering the USA, all be it just for transfer, had to be bought. Needless to say, I missed my connecting flight and in doing so, lost all of my baggage. Will, having just scraped on the designated connecting flight, was now travelling somewhere an hour or so ahead. Neither of our phones worked so contact was impossible – freestyle, free-for-all, let the best man get home – and after filling a lost baggage report at LaGuardia Airport, here I was on a whistle stop of Manhattan via a $124 yellow taxi cab, certain I would miss the final flight as the suggested, arrive three hours ahead for your flight time, had begun as my plane took-off from Toronto.
I pleaded my ticking clock with the cabbie, a fifteen year NYC veteran and larger than life in character and waist-line and he informed me we had no chance to reach Newark Airport in time to board the third plane, but then he transformed to become a superhero and proceeded to give it a go. Road signs and places, The Bronx, Brooklyn, Harlem, places engrained in my memory from Martin Scorsese films blurred along with the names of the films – Taxi Driver, Mean Streets, Raging Bull, Goodfellas – we weaved across several lanes of traffic, jumped red lights and suddenly the North Face of Alberta paled and the real adventure was here, here on the packed streets of the Big Apple and I was a character in the central role of an all-time favourite film, The French Connection, I was the obsessed Popeye Doyle racing adversity and trains and along streets and fighting traffic with an impossible final objective and all I wanted was to pull my service revolver and stick it up the nose of the idiot from Opodo that had booked this near impossible and costly itinerary.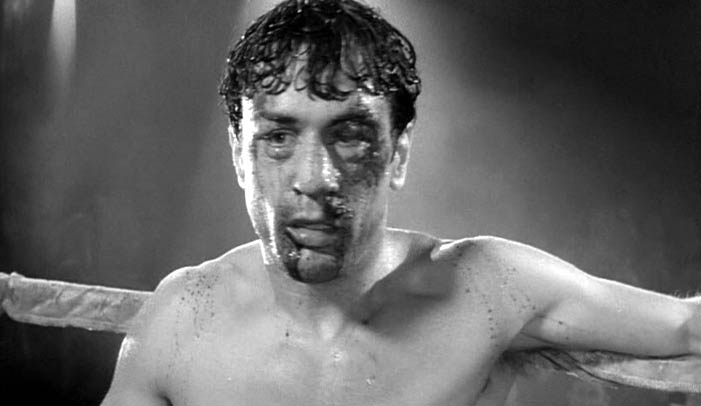 Time, what is it about time? It never stops and it's the same for everyone and, at some point, no matter who you are, it will end.
Fast forward a few months and here I was once again racing the clock, and once again thoughts of the film, The French Connection were strong. Jeff Mercier, the very talented French mixed climber, Alpine Guide, Gendarme and member of the small and highly professional team of the Chamonix PGHM, lounged on a ledge somewhere below and I was starting to think my first impression after he savaged me on the internet in 2009 was correct.
My arms were a time bomb. I hung from axes battling the pump, battling the clock. The overhanging icefall of the Argeantiere Glacier to my left exploded. "You French Bastard." Jeff looked up, smiled and gave a small but decipherable Gallic shrug. My racist yell bounced from his sturdy shell appearing not to concern him at all.
I was attempting the second ascent of a route in the Rive Gauche Jeff had climbed for the first time two weeks previous. The route was called Sanction Stylée and the grade he had given it was M9, making it one of the most difficult of the Rive Gauche routes, but unlike most dry tool type of climbs, to keep the Rive Gauche routes in character, or at least the routes on the Rive Gauche that Jeff and I had been involved in putting-up the first ascents, there were no bolts – they were all traditionally protected.
Earlier that morning, after walking from The Lognon Ski Station, we stood at the end of a pisted track above the crag and the more well-known climbs of Nuit Blanche and Tequila Stuntman. The climbs on The Rive Droit opposite, Shiva and Icelander were holding in, but only just, and by the end of the day they would be gone until next winter. The unshaven and deeply suntanned Mercier had passed me a handful of hardware, "This is zee geeer." I grabbed the handful of metal. "Merci." Then clipped a double set of cams and two quickdraws to my harness. "Are you sure this is zee geeer Jeff? It looks a bit light on quickdraws and nuts?" "Qui, zat iz exactleee what you require." As an afterthought I clipped a double set of nuts and three hooks I had brought along as a get out of Jeff's jail.
Sanction Stylée is three pitches with the second pitch being the very sustained and highly technical crux, this was the pitch I was now attempting and at about the half way mark my arms, shoulders but most of all my mind were on the edge of implode. This was one of those moments on a climb when you feel you've done enough to warrant the grade and you deserve an easy ride, but this pitch was as tenacious as the small French man who had first climbed it and who lay basking like a shark on the snowy ledge below – it just kept coming and coming and my mind was becoming a pan of pasta on the point of boiling-over.
I hunted and found another marginal hook with the left axe. Weighting, testing, weighting, pulling. The left axe blew – I held the swing and the panic and once again tried to relax. My hefty British body had to heave and pull. Taught. Tense. The foot holds were not footholds, they were orange peel. I looked at an in-situ peg and wondered what I had to clip it as my two quickdraws had been used below and years ago. "What a bastard, what a bastard – two quickdraws, two fucking quickdraws…"  I removed and clipped a bulldog hook into the peg and clipped the rope.
I was angry, but not with Jeff, with myself. I should have known better, but time and time again I made the same mistakes, when will I ever learn, or maybe this is a part of what keeps life interesting, we don't always learn, which sometimes means we are ready to move-on and forgive, and the continual re-learning is what keeps us sharp.
In 2009 when Jeff had written his scathing piece about me on the internet I never imagined we would climb together, but here we were, and I was enjoying his company and his sharp understated humour. I placed a perfect number 7 nut which slotted into a keyhole crack; it was as good as a bolt. "What the fuck, look at this Jeff, it's as good as it gets and I don't have anything to clip it with you bastard." "I don't know how zose thingz work, so I don't uze zem." I moved on without clipping the nut as the single rope – another mistake – would have resembled a cat's cradle and the last thing I needed was a cat's cradle.
Jack Geldard and Nick Brown who had arranged this outing with Jeff and myself, swung above and to the side filming and I could tell they were both expecting or even hoping for a monster lob to increase the click count on their website UK Climbing. I was determined to try as hard as I could not to give a grand finale, but I wasn't sure I could, this pitch did not let up.  
As I inched higher, the placements became more marginal and difficult to find, and my arms were burning and the fall potential was increasing and the last time I placed a cam felt like yesterday and being one of Mercier's cams, I just stuffed and hoped as the sizes were all over the place which I didn't recognise. I was losing patience slightly quicker than the ability to hold on. The fall, should I decide to let go, was going to be big and bruising, I would certainly resemble Robert de Nero after a fight in the film Raging Bull should I take the ride and to top it, I was now battling a whole series of ticking clocks and the loudest one was the thought of failure after trying so hard.
Several hours later, Jeff pulled another four bottles of beer from the fridge. He passed a Heineken to Nick Brown, a Hoegaarden to Jack Geldard and a Leffe to me. What a truly great and surreal day. Here I was getting flash pissed, surrounded by coppers, while sat in a bar in the back room of a police station in the middle of Chamonix. Everyone had told me I would get on with Jeff and they nearly always followed this by saying; he's a French version of you Nick, really opinionated and vocal. I would have preferred them to say, "Nick, you're an English version of Jeff and climb as well," but they didn't and I don't.
My final climb of the alpine winter was yet again a countdown and yet again it was with larger than life characters but instead of the glass and concrete of New York and OAP's in leather and my imagined scenario of Robert de Nero beating Opodo executives with baseball bats, this time it was granite and ice surrounding Jack Geldard, Tom Ballard and me.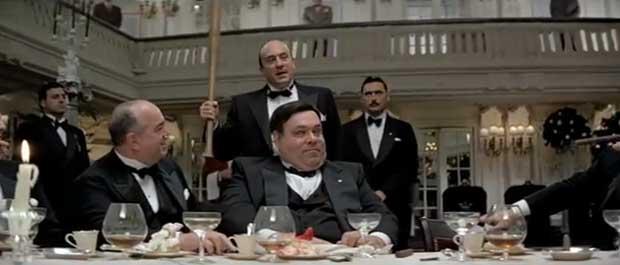 Jack and I had climbed together several times this winter and I really enjoyed being on the hill with him so when he invited me out to join himself and Alison Hargrieve's son Tom Ballard, I jumped at the chance.
Earlier in the day, the three of us had stood beneath The East Face of the Tacul and decided Scotch on the Rocks would be our climb as there were four parties queuing for Pinocchio. Unfortunately there was one short step to reach both climbs and we were at the back of the queue. Unperturbed, we waited and chatted and eventually the queue curtailed and we headed-up. "Headtorches?" "No, whenever we reach the point that we've done enough or it's an hour before dark we can abseil." Said Jack, but he hadn't taken into account the Ballard and Bullock effect. Tom had not climbed Scotch before and I, having climbed it twice, was of course Popeye Doyle, obsessed and driven.
After four pitches of great climbing and banter, I hung from a belay having just led the fifth and penultimate pitch. The point of an hour before sunset had arrived. I looked up at a massive plinth of granite making a bridge across the top of the chimney above knowing this was the end of the climb and knowing I wanted to go there again. Tom reached me and it quickly became obvious he did as well. Abseiling in the dark without headtorches it would have to be and as Jack rolled-in to the belay, he didn't have a say a word and accepted we were in for another late one.
Half an hour later (I'm being very optimistic with my time keeping here) the three of us sat beneath the plinth and watched the sun set on a glowing and deserted Valley Blanche. I memorised ski tracks and where the slots were for our night time ski descent that could not happen soon enough now we had finished the climb. The four teams on Pinocchio had long gone, I'm reasonably sure none had gone to the top of the climb in preference to a train ride back to the valley, 'lucky buggers'
One by one we began the descent and after the first abseil it became dark and the feeling of isolation grew. By the third abseil we were using Jacks mobile-phone for light and it was quite amusing. Eventually, after all of the abseiling, the final snow-slope presented and somewhere there was a deep bergschrund. Not knowing where it was, I shouted to Tom for directions and Tom nonchalantly shouted directions which were obviously, nonchalantly wrong, because he really didn't give a shit as he was so desensitised to danger, so used to moving around the mountains by himself, he could not see why reversing into a deep slot would be a bad thing.
At last we were all stood together and clipped into ski bindings. The night time VB emptiness and dark always amazed and excited after how crazy it was through the day with its hundreds of people.   Skiing, Tom took-off as fast as Gean Hackman had in that famous car chase and after I caught him I said, "You're pretty good at this skiing malarkey then, when did you begin?" "I was five years old and yes, I'm good." Later as we skied through the Geant Icefall, I stopped again as my legs were screaming. "You've probably noticed, strength is my friend, my technique is not so good." Tom's reply was once again less than measured, "Yes, I've noticed you're not very good." I laughed and set off, avoiding slots and battling the burn. Tom was certainly very talented and confident but I did think that living for so many years in a van with his dad had made him a little lacking in social skills. 'Can't have everything I suppose!' And at least you know where you stand having someone that tells you the truth and holds no punches.   
Time paled and lost importance as the three of us walked the Montenvers Railway tracks back to the valley. Chamonix below was a flickering map of roads and buildings. I had done this walk many times and I was actually enjoying and savouring the conversation with Jack as this would be the last time we spent together this winter and I had grown to really enjoy his company. I laughed and joked with Jack that we had brought down one of the quickest climbers in the Alps and dragged him to our level. "One day The Colton/Macintyre in three hours, the next, Scotch on the Rocks and walking the train tracks back to the valley in twelve!"
A week later I was once again travelling, both physically and mentally. The winter for me was over, but instead of returning to North Wales I headed south to Cataluña in the hope that clipping bolts would kick start arms that hadn't crimped since the end of November… time as they say, will tell and If I have learnt anything over the latter half of 2014 and the winter of 2015 it is this; we can all make mistakes, even Popeye Doyle shot a good guy. Good can often come from bad. Always be prepared to give people a second or even a third chance as there is often underlying issues that make people act in a less than positive manner. No matter your age, you can always wear leather and finally do yourself a favour, never book a flight with Opodo. 
*
There will be a major article later this year on UKC featuring Jeff Mercier and me which will have interviews and film of the ascent of Sanction Stylée amongst other stuff.
Thanks to everyone mentioned in the above for a great and memorable winter 🙂