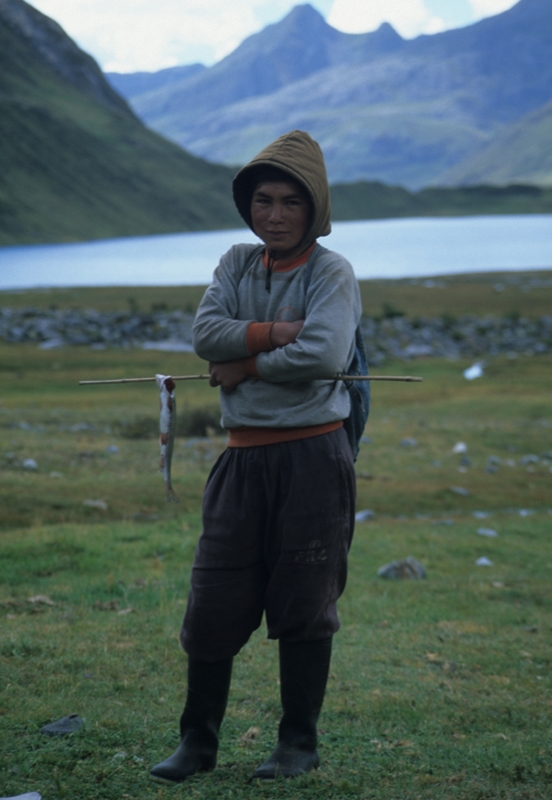 The run up to going on an expedition can be fraught. In fact, it is fraught, especially if the sun is shining and mates are calling to go rock climbing.
Fortunately, this time, it wasn't sunny, it was raining when I left wales, but that in-itself caused annoyance. Living the dream can feel nothing like living the dream when going away and trying to pack several bags and boxes into the van, especially when the rain is pouring …
… running, stuffing, throwing, getting wet, grab more bags, more boxes, running, stuffing, tripping, sweating, swearing, getting wet, and getting wetter, drives me wild. My bed in the back of the van also gets wet which I find extremely upsetting. Why does it always rain when I'm packing, unpacking, packing, unpacking, packing, unpacking, unpacking, packing?
Guaranteed, five days before departure a filling will drop out and the normal scenario is continued chomping until, crunch, crack a few more teeth on the filling. My dentist is in Leicester, so that's a day on the way south if they can fit me in. Big stress.
On this occasion, before leaving Llanberis, I travelled to Cardiff for a Welsh sports Council grant interview – five thirty in the morning to seven thirty in the evening, ten hours on a train for a fifteen minute meeting. (Worth it though, £900 from the Welsh Sports Council, cheers, much needed :-)).
There are the usual, take along items that need to be bought, Marmite, batteries, mozzie spray, Crampex tablets, cous cous, second hand novels.
There are folk to visit, friends to visit, bags to pack, people to e-mail, tickets to print, gear to collect, gear to order, sponsors to meet, grants to chase up, funding to chase up, gear to collect (from Streaky's loft), gear to collect from the hut, gear to collect from DMM and all while still having to fit in running, circuit training and visiting the climbing wall.
Having arrived at my sister's house in Wheathampsted, the day before flying, there is the whole big pack, generally while panicking that something may still be in Wales. This includes lugging gear from Wales and placing it up the ladder in the attic, collect gear from the attic, answer e-mails asking for pictures and route descriptions, write, edit, write, answer e-mails, answer phone calls, answer texts, talk to Houseman to make sure we have not forgotten anything, answer Loben's e-mails, send e-mails, "Yes we need 2kg of coffee, no we don't need a bus, yes we need mosquito coils, yes we need chairs, no we don't need a climbing Sherpa!
Go running… Is my back about to blow-out, is my knee tweaking, is my calf is about to tear…
Running along the old railway line…thinking, thinking, thinking… what have I forgotten to pack… Ski poles, head torch, saloppettes, hard shell, soft shell, Duvet, gloves, gloves, gloves, mitts, ear plugs, sun glasses, camera, mp3, sleeping bag for BC, sleeping bag for route, alternative sleeping bag for route, Bivvy-bag, t-shirt, shorts, boots, rock boots, chalk bag … Oh no, some old silver top has just ran past me… never do, never do… run faster, catching him, faster, catching him… oh no, my back, my calf, my knee… slow down … slow down.
Catch the bus today to take me to the airport … Bags too heavy, bags too heavy… going to get hit by excess baggage…
Reach the airport… weigh the bag, re-pack the bag, stuff gear into hand luggage, weigh the bag, unpack the bag, stuff more gear into hand luggage… weigh the bag… a kg over… it'll do.
Through the gate, get stopped, pull everything out of my hand luggage…re-pack, forget something while putting my shoes and belt back on, go back to the gate, attempt to escape the security… nearly, nearly, nearly…
And relax.
And is it all worth the hassle, the stress, the trouble?
Sitting on that plane, kick back with a glass of wine, think of that hill, the line, meeting friends in Kathmandu, having a laugh with the locals, the adventure, the excitement, the nervous anticipation, the memories and the experience…
Damn right it's worth it.
Next rushed report will be from Kathmandu.