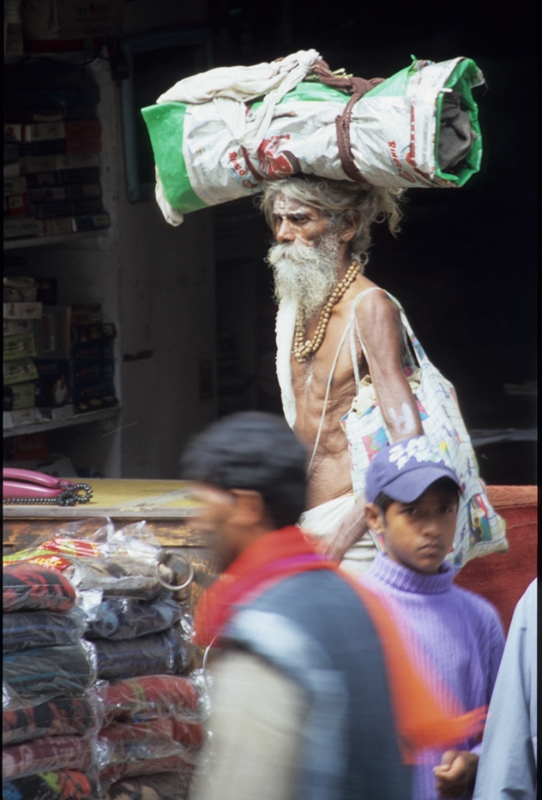 Life flows. Places, time, people.
Groundhog Day or déjà vu? Similar experiences, memories flood. Have I been here before? Will I be here again?
Sitting outside terminal 4, Heathrow Airport, the spring sun warms the paving flags beneath my bare feet. Daffodils in raised beds sway. The sun has power; it reflects through the massive canopy covering the terminal entrance, the warmth from the sun brings hope for the season ahead. People – some relaxed, some excited, some angry, some smoking, some not smoking – move around me. I wait for Houseman, who was somewhere underground on a train.
Turning my face toward the light, I recall exactly six months before, sitting in the same place, but that time, it was the autumn sun I was savouring. David Reeves waits inside the terminal fending off PR people, and Michelle, Pete and Matt are still to arrive. We were about to leave for an expedition to Annapurna III and at that time, the same as this time, the same as every time I set out for an expedition, I reflect on life and the lives' of the people I see around me.
Leaving one life, to enter another life, which in turn leads to leaving and entering, leaving and entering, meeting friends, leaving friends, meeting friends, leaving friends… gives a different perspective, a wider view of what is important and what is not. Some things have changed on return, but generally they are similar. Some people have changed, but mostly they have not. Life is being lived with comfort or with hardship, with worry or fear, concern or contentment, but mostly it is similar to before.
Kyashar will be expedition number 18 since my first expedition in 1997. That first expedition was to the Sharks Fin, on Meru Central in India with Owain Jones, Jamie Fisher and Jules Cartwright. The feelings and experiences from that trip remain fresh and invigorating as do many of the experiences from the other sixteen expeditions. And in all of these years, and in all of these trips, I have grown, but never as much as in the last seven and a half years of climbing full time and living life with uncertainty. I would be lying if I said, at times, I do not have concern and worry, but in comparison to my previous life and the life of many of the people I see in the towns and cities on my travels in the west, the life I choose is fulfilling and exciting. This life is certainly not for everyone but Groundhog Day is no longer a part of me and I don't intend it to be for a long time to come.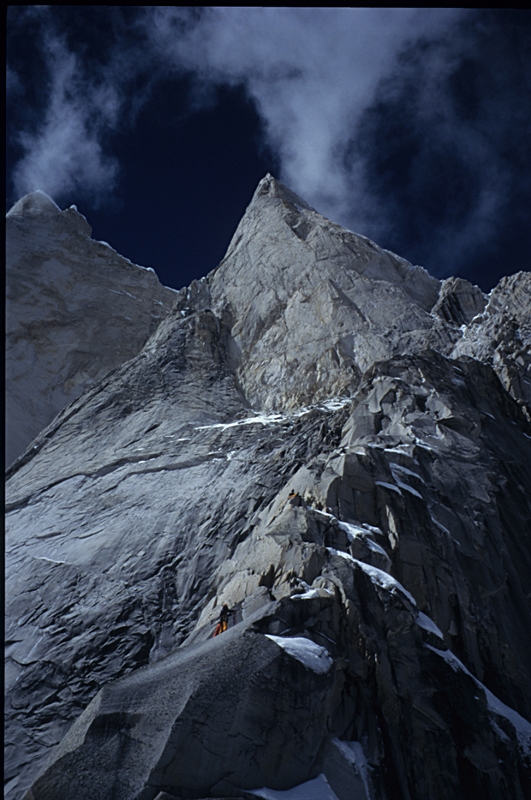 Today, all of the baggage, the food, the tents, climbing gear, boots, sleeping bags, coffee pot, et al are heading toward Lukla and tomorrow we follow the gear. The Hinku valley, a valley I have travelled through twice before, will be similar, but the experience will be different. The mountain we are hoping to attempt will certainly be different, as are all climbs of this type and like my life, it's impossible to say what will happen, today, tomorrow or next month, and this in itself is one of the great joys of doing this kind of thing and living this way. I'm sure that everyone in the west can experience this type life on some level, be it on a rock climb or an expedition, whether stepping off the ground to climb onto a plane or to climb onto rock or maybe those first kicks into névé at the base of a two thousand metre climb, or that first day of freedom from a shitty job. On some level we are all capable to live a different life if we are not happy with the present. It takes risk and commitment but the rewards will be great.
Throughout our stay at BC, beneath the soaring Kyashar cliffs, we will send text messages to Duncan Machin at Mountain Equipment who will then post updates on their site and this blog, maybe it will inspire you to attempt to take on that dream? Maybe not? 
Finally thanks to all of the people,
The MEF, the BMC, The Nick Estcourt Award, The Welsh Sports Council and Samsung  who, in some way or another have made this trip happen and thanks to my other sponsors DMM and Boreal who continue to support me in my endeavour to live life with adventure and uncertainty.
As ever, thanks to Loben for all of the hard work with permits, gear, flights BC stuff, etc, and on and on…