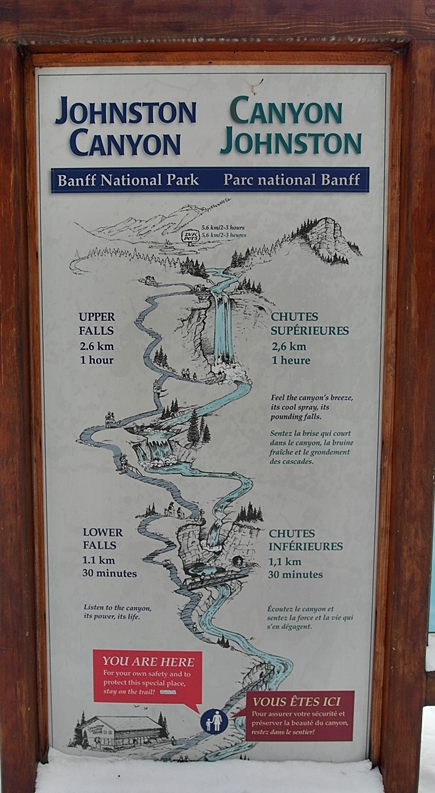 Its difficult being sensible at times but today was a day for sensibilities. Avalanche hazard is high to extreme and wading up to the Trophy Wall was not going to happen. Especially as Jen Olson and Sean Isaac came socialising last night with a bottle of red to join our bottle of red!
In conversation Johnston Canyon was mentioned for a continuation of our warm up for ice strategy, so that's where we went today in minus 10 and sun.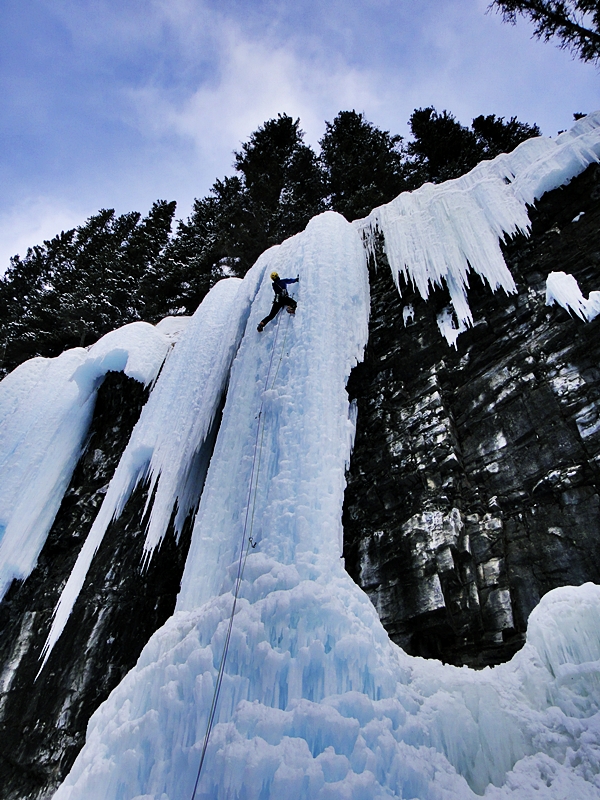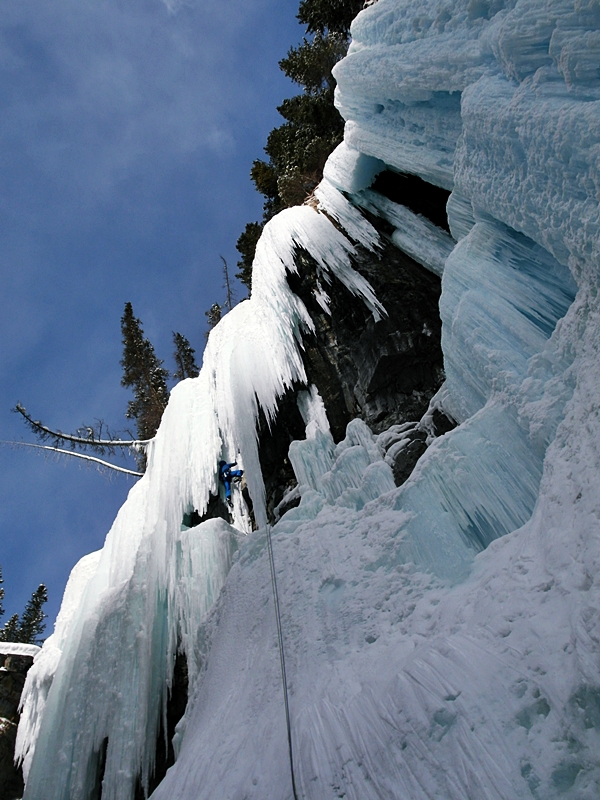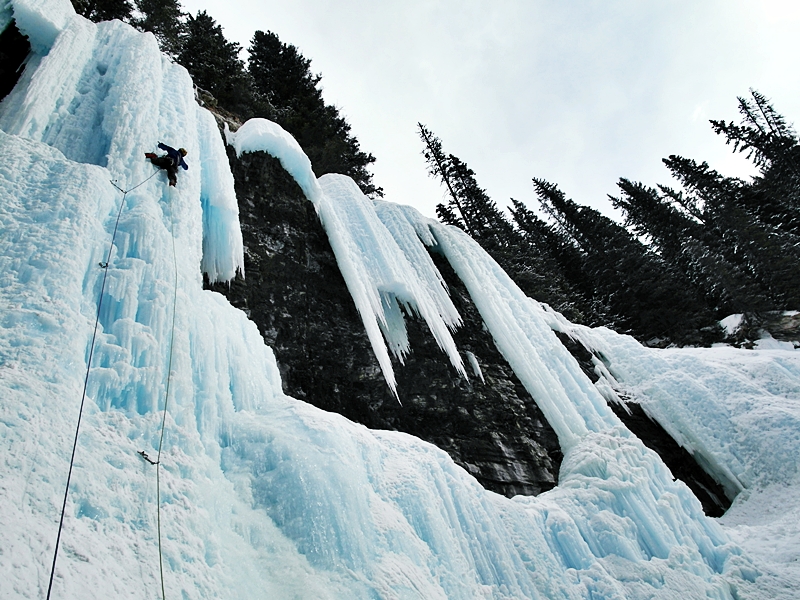 After three reasonably easy routes I was fed up of warming up so looking at a roof, icicle, cave thing I decided to have a look.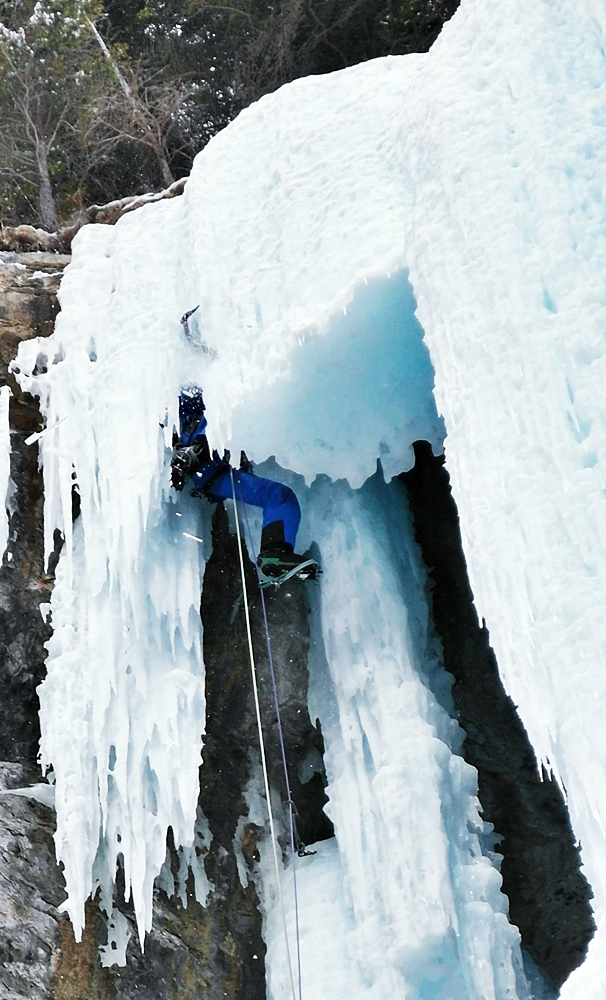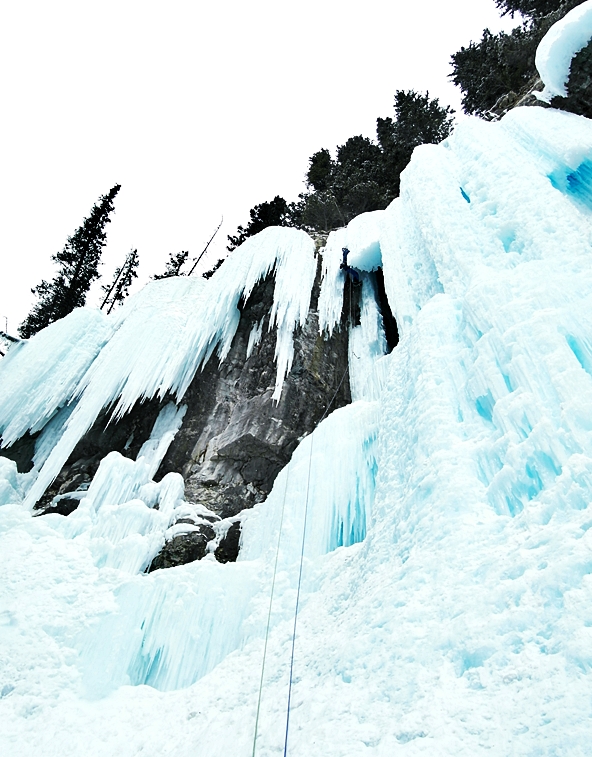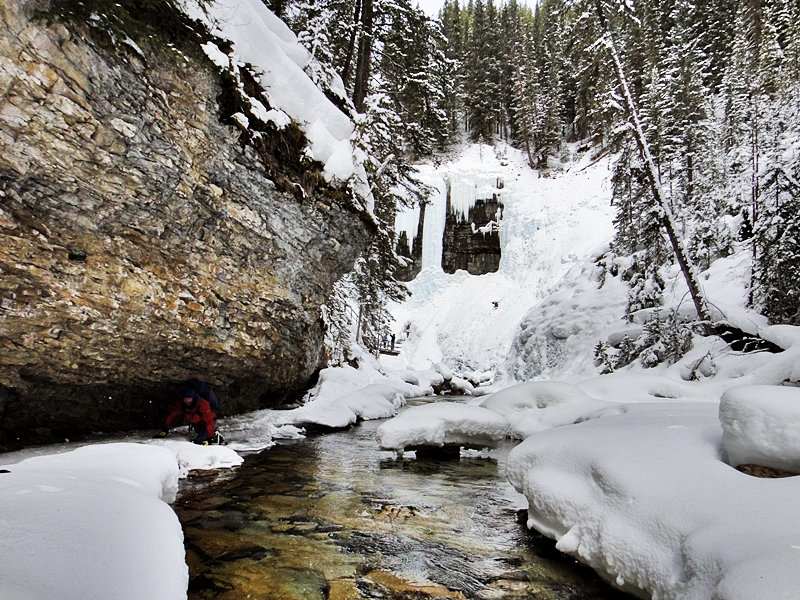 Enough warming up now and as long as the Icefields Parkway is open tomorrow we are heading to Upper Weeping Wall to try a mixed line called No Use in Crying, first climbed by Rob Owens and Jon Walsh in 2008. The climb is given a grade of IV M7 and is 205 metres and looks brilliant, although the 'spectacular finish on ice and belay on screws' may be a tad interesting as the Weeping Wall gets a lot of sun and much has melted out. Time will tell I suppose!