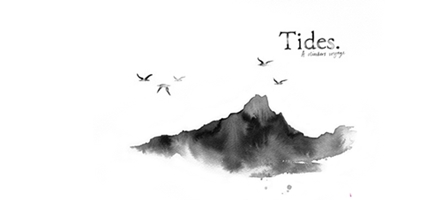 I wont be posting all reviews, but to get the ball rolling this is the first published on Footless Crow and written by Dennis Gray.
As the book is not yet published its quite important to get the word out and hopefully the word will be favourable. This review is well balanced and good, but it's always good to remember we all have different opinions and we like, or dislike, different things, and because of this, it doesn't make a thing good or bad, just to your taste or not. I'm pleased Dennis liked Tides, thanks Dennis.
One thing to point out is Dennis received a pre-publication copy of Tides that was not the finished article. We have now done more editing and all of the pictures in the copy Dennis had were black and white and low resolution, the final book will have full resolution and colour plates.
And here at Vertebrate Publishing is where you can buy the book.