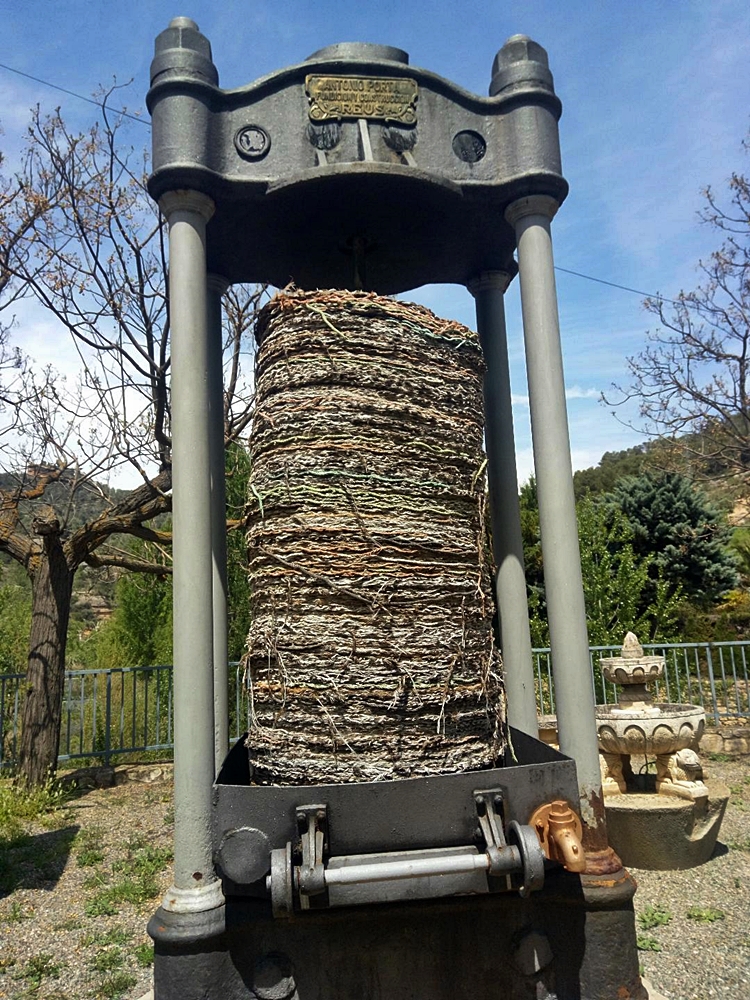 We both laughed because, well, because it was funny. "Can you imagine being a fly on the wall of everyone who has seen us climbing over the last two weeks?" Rich Kirby said.
I leaned back, ignoring the slightly sour taste and took another swig of red wine. The Spanish heat, the clear plastic of the 5ltr bottle and the two weeks it had been open, none of this had helped with quality or longevity of the wine.
The clips had been in now for two weeks, and for two weeks both Rich and I had floundered and flapped – we had pulled, fallen, screamed, (but never in anger). We had torn skin, stretched sinew and almost ruptured joints. Climbers had come and gone. "Can you imagine being a fly on the wall?" We laughed some more as we imagined the conversation between other climbers.
We were both sat inside Rich's black VW camper that is parked on the plateau above Margalef. Opposite, all stick thin and teeth and northern, Rich laughed. Outside the van, lining the plateau edge, I watched the massive propellers of the wind turbines slowly spin. Rich almost choked as he spluttered out the imagined conversation, "Them old blokes trying to do that route, who are they kidding, have you seen them, no chance… two weeks, two weeks –  t   w   o     w   e   e   k   s! – can you believe it, up and off, up and off… no chance, who are they kidding, they even top roped!?" I almost spat out my wine with the imagined scenario.
Bloody hell I felt old! Two ripped fingers, one bruised finger, unable to make a fist with either hand, my arms felt like the grease dripping meat of a doner kebab. Who the hell was I kidding, this route was never going to go. I have heard it said that age is only a number, getting old is just a state of mind, and in some way I understand the, 'don't let age hold you back' attitude, of course we do whatever we can and try to do as much as possible to delay the onset of age, but all in all, its fallacy, how can we stop getting older and becoming slower and less strong? My younger body certainly didn't ache and hurt like it does now after a day of hard exercise!
Rich and I are at Margelef and attempting to climb a route called Hard Krit which is a 40m 8a. I'm not sure I've ever felt so out of my league, I'm surrounded by beings from another planet, mutant humans with pencil thin waste lines and shoulders wide enough to span an estuary. Just across the way is a route called Era Vella, it has a grade of 8c+/9a and has a queue of people attempting to climb it on a daily basis, in fact, at the moment, its possibly the most popular climb at Margalef. Alex Megos came across to climb on the 'vertical cliff' the other day. He had already climbed Era Vella and was using our section of crag as a warm down.
AAAAAAAARGE……………. There goes another attempt. No not at Era Vella, at our route.
A friendly Swiss woman attempting Era Vella told me there were no hard moves on the climb. She was not being elitist or tongue in cheek, she really believed there were no hard moves. I'm not so sure?
A French man had walked up to the cliff, joined the Era Vella queue, fallen off and headed our way. He didn't acknowledge the two old men working the warm up. His shoulders and back were so wide he caused a shadow my van could park beneath (and I do own a very large van now!) and his waste was narrow enough I could see he had just eaten a peanut. I now not only felt old, but fat and out of shape.
Rich successfully climbed the crux section clean today. I thought it was on, he would now go all the way to the top. Then I noticed he appeared to be launching and only just hanging holds he usually managed to reach and hold without too much difficulty. Another 9a superstar was about to walk past me. He looked up and decided to wait because he could see an old man above in difficulty. BOOM. There he goes, Rich explodes from the cliff, but hey, he got through the crux section, its more than I've managed.
We have 5 more climbing days to plant a flag on the Hard Krit summit, I'm not sure I'll make it. An unprecedented two rest-day strategy is now taking place to (hopefully), allow skin repair and the unlocking of fingers. I sit outside my van and watch a long train of black ants carrying stuff to their nest. All day, back and forth, carrying, working, labouring, back and forth and as day turns to night I watch the lights on the slow turning turbines change from white to red.