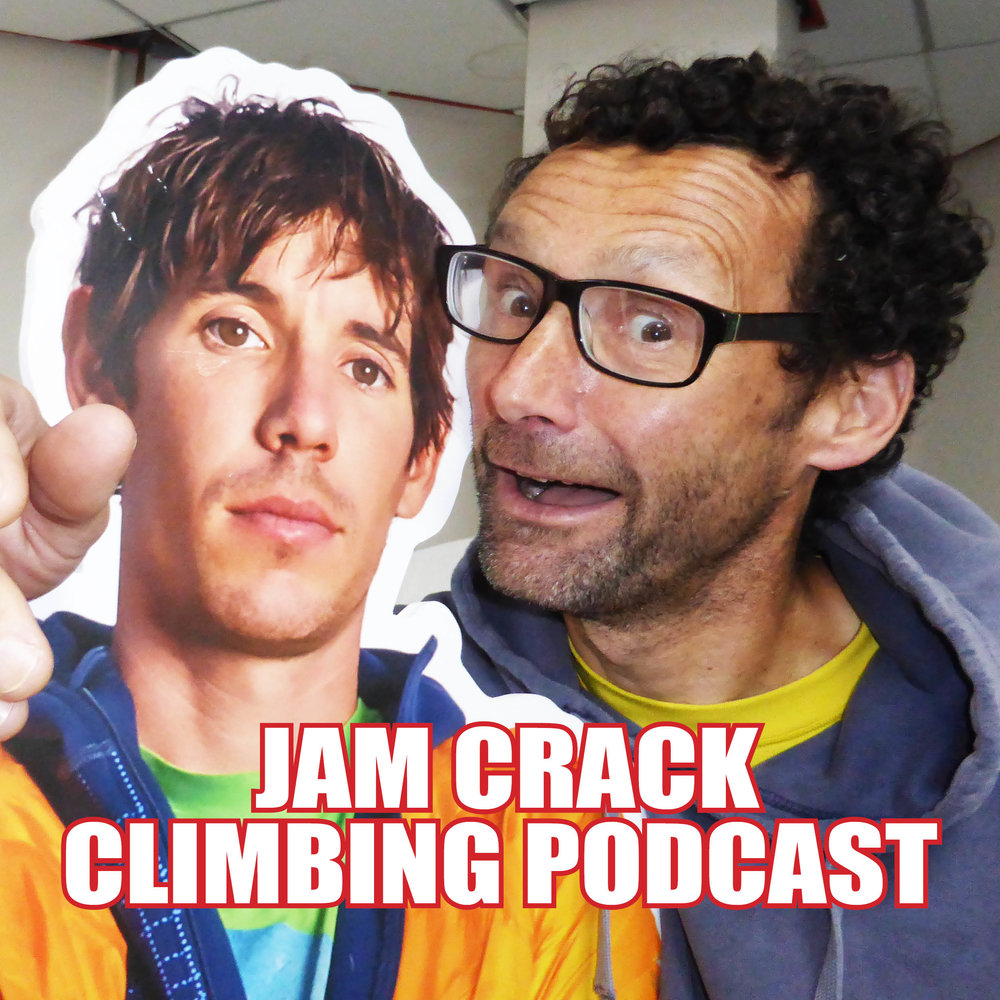 In the style of Niall 'Grimer' Grimes podcasts, I thought I would just rush this blog post out without any credence to professionalism or accuracy.
I suppose ever since first meeting Niall (and yes it was at Hen Cloud and we talked after meeting on the crag), I have always, generally, connected and appreciated his off-the-wall attempts at humour, sometimes they are even funny!
I knew it was a risk doing anything for Grimer as he always has the last word, and you never know what that word is, on this occasion I think I came out OK, in fact, the Honnold comments are priceless, nice one Grimer… (Wanker!) 🙂
Anyway, below is what he said and the podcast…
Bad news: if the image led you to click on the link in the hope of hearing a podcast from the amazing climber in the photo. I'm afraid this week's episode of Jam Crack Climbing Podcast is all about Nick Bullock. Nick is one of the UK's most committed alpinists and has spent many years pushing his limits in the mountains as well as pushing his writing back home.
Our Nick reads three excerpts from his brand new book, Tides. Get it here.
The good news is that if it was Honnold you wanted, then find him here.
As usual listen via the player below. Better again go via iTunes, or to Stitcher Radio, or on Spotify. If you like the podcast, I'd really appreciate it if you would subscribe via one of these services. That way the shows will download automatically. That way it won't just be shows from famous people who get heard, but also the less famous who will be equally interesting (or boring).
Cheers all,
Niall x