Early morning on the highway. Trees. Cold. Salt white roads. Rolling mountain outlines silhouetted by the red rising sun.  I was by myself in Doug Madara's Suburu. Doug is a local from around these parts and a star. Let's face it, he had loaned his Suburu Forrester to a Lymey and hadn't even hit me with the usual, "You do know we drive on the right… Right?"
Doug had explained which was the brake pedal, the clutch and the accelerator though. I didn't have the heart to explain that most folk drive stick change cars in the UK and they were in the same order even for right hand drive. On saying this, I did go to change gear with my left hand several times!
After I left Doug obviously had a panic attack when he realised who was now in possession of his Scooby and called Bayard's wife, Anne. "Hey Anne, Doug here, erm, you don't suppose Nick drives like he climbs do you?"
I was driving toward Cannon Cliff to meet Matt McCormick, also a star, it was freezing and windy and Matt was meeting me to climb a route he has climbed at least twice before, a route called Omega. I eventually reached the parking lot and stepped from the car. Jesus, it was cold. The wind ripped across my face freezing nose hair and tightening lips. Minus 20 minimum. Maybe colder. I changed clothes in the back of the car and waited for Matt.
Cannon is a big cliff and one of New England's best, but holy grizzly shit, on the hour walk-up, floundering scree, crawling, slipping sliding over the boulders and thrashing through the whippy little trees, it was frigid.
Matt won the scissor, paper, stone and took the first pitch… MISTAKE!  Thin, fragile insecure, (Yes, it's a common theme out here) but eventually reached the belay and brought me up.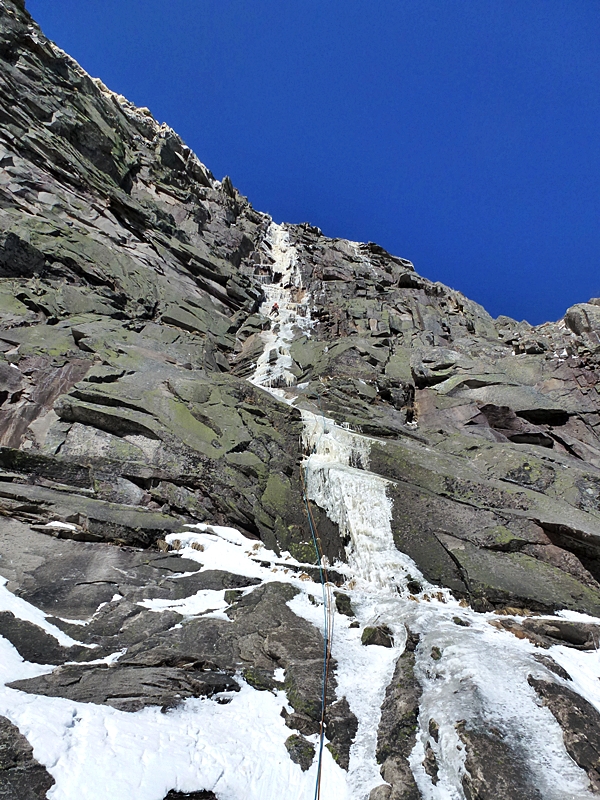 The second pitch, an overhanging corner of yellow blobs, good gear, and memory branding image led to the top. It even led to a bit of warmth that was provided by the sun and some shelter from the wind.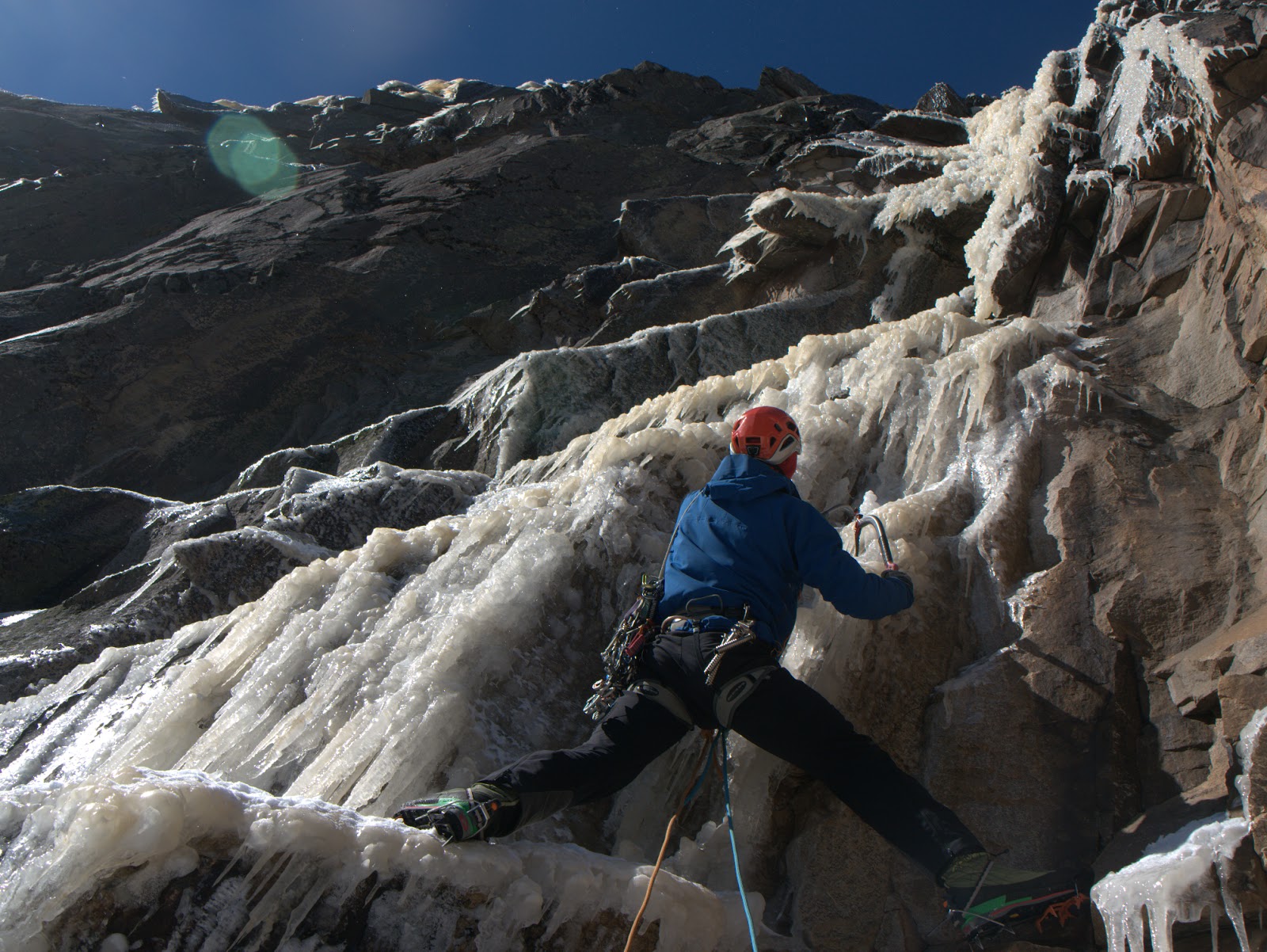 ****
Yesterday the snow started, Ben Gilmore and myself had grand plans for a route four hours' drive away, the snow stopped that though and we headed to Cathedral.  And just when I thought the climbing couldn't get better, it did, in the form of a route called Diedre.
The funny thing about this climb was two friendly guys who had been finding the move pulling the roof, after the start, difficult, abseiled off saying they were looking forward to me blasting the climb. So when  I hooked a blob at the start, tested it, pulled up and proceeded to rattle back down the corner, when the block sheared, made them reconsider their initial thoughts. Fortunately the rest of the climb went well and as they say…
'Wicked awesome.'
Here is a link to a short clip of film from climbing at Willoughby the other day from Matt McCormick. http://vimeo.com/59309059