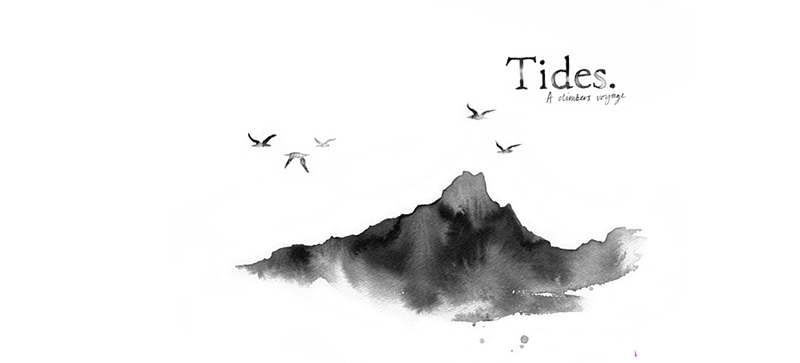 Tides shares the life story of the British climber Nick Bullock as he enters the amphitheatre of full-time mountaineering. At the age of 37 Nick gained a new freedom, lost certainty, rented out his house and took a huge step into the unknown. The book follows Nick and his fellow climbers to some of the best climbing arenas in the world. There are detailed accounts of so many adventures including the 1st ascent of the Central Spur of the North Face of Chang Himal in Nepal with Andy Houseman in 2009, the 1st British ascent of the Slovak Direct on Denali with Andy Houseman in 2012 and the 1st ascent of the North Buttress of Nyainqentangla in Tibet with Paul Ramsden in 2016, a climb which was recognised in 2017 with a Piolet d'Or.
Tides is an intense and totally enthralling read. Nick writes with a wonderful appreciation of the landscapes he visits and really puts across how fortunate he feels to enjoy such a lifestyle. He talks of the many friends who share his passion but also reflects on the brutal loss of too many too soon. Nick describes an inviting but demanding lifestyle, revealing the realities of the pressures of being a full-time climber. As Nick grows 'older' he considers the sacrifices he has inevitably made to feed his obsession and questions too many years dominated by an overwhelming need to succeed which has often pushed him to the very edge. Mountaineering is certainly not all glory.
The book really captures the highs and lows of mountaineering and of life; the ambitions, the successes, the dilemmas, the trials and the disappointments. Nick is incredibly honest with the reader … and with himself. Tides is an engaging and very rewarding read.